This post may contain affiliate links. If you buy thru these links, we may earn a commission at no additional cost to you.
---
Ever wonder which medicines the doctors themselves use to treat their own colds, flu, upset stomach, headaches and other minor aches & pains?
In a survey of 5 leading female doctors in the U.S, these doctors had very similar opinions regarding the best products on the market.
Moreover, 3 out of 5 of them used the exact same products!
Do you use these?…
Sudafed
Tylenol
Ibuprofen
Aspirin
Centrum multivitamins
Calcium citrate
In an article by Sally Squires (O Magazine) entitled "I'll Have What She's Having… 5 Women Doctors Let Us Peek Into Their Medicine Cabinets", I found it interesting to see some of the products that doctors themselves use to treat everyday colds, flu, stomach upset, headaches, and other minor aches & pains.
I figure, if it's good enough for people "in the know" such as women who are doctors themselves, then it's certainly worth considering for my family!
Here are some of the products found inside these doctors' medicine cabinets:

DAILY SUPPLEMENTS:
Calcium citrate with vitamin D
Centrum multivitamins
Flintstones vitamins (for kids)
Vitamin B complex
Vitamins, A, C, D and E

PAIN RELIEF:
Advil
Aspirin
Baby aspirin (for heart care)
BenGay
Excedrin
Glucosamine and chondroitin
Ibuprofen
Tylenol (adult & children's)

COLD & FLU:
Advil Cold & Sinus
Afrin nasal spray
Larydol homeopathic sore throat spray with echinacea
Nasal decongestant spray
Oscillococcinum (homeopathic flu medicine)
PediaCare (for kids)
Saline nasal spray
Sudafed (for daytime relief)
Tylenol Cold (for nighttime relief)

ALLERGIES:
Benadryl tablets

GASTROINTESTINAL RELIEF
Imodium-D
Lactaid tablets
Pepcid
Pepto-bismol
Products Mentioned By 3 Of These 5 Doctors
Not only did more than one of these female doctors recommend the following products, but literally 3 out of 5 of them use these:
Aspirin
Calcium citrate
Centrum multivitamins
Ibuprofen
Sudafed
Tylenol
Meet The Doctors
The doctors in this survey were:
Carolyn Clancy, MD, director of the Agency for Healthcare Research and Quality, Department of Health and Human Services, Washington, D.C.

Vivian W. Pinn, MD, associate director for research on women's health, National Institutes of Health

Judith Reichman, MD, gynecologist and medical contributor on women's health for NBC's Today Show

Rachel Naomi Remen, MD, clinical professor of family and community medicine, University of California, San Francisco; founder and director of the Institute for the Study of Health and Illness at Commonwealth
Joann Manson, MD, professor of medicine at Harvard Medical School and chief of the Division of Preventive Medicine at Brigham and Women's Hospital, Boston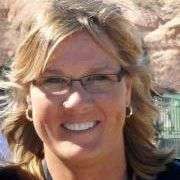 Professionally, I pursued my Masters Degree in Family Therapy at Texas Tech — where I obtained invaluable expertise and experience helping people with a wide variety of physical and emotional health issues. Personally, I think it's useful when people realize that they're not the only one going through a difficult time. So any time that I think my personal health experiences would be helpful to someone else going through the same thing, I will share my story here. With health issues that I've personally experienced (like Endometriosis, Lyme Disease, Hysterectomy, Skin Cancer, Ganglion Cysts, Autism, and other topics that very few people enjoy talking about) and health products that I've found beneficial (like sleep aids, essential oils, and medications)… I do my best to provide my own raw and honest firsthand experiences that I think others would appreciate hearing about and (hopefully) find helpful. I'm grateful that I have a number of friends who have also been willing to share their very personal stories here — regarding their own physical and emotional health. When I'm not writing about health topics, you will find me sharing Good News & Fun Times as publisher of The Fun Times Guide (32 fun & helpful websites).