This post may contain affiliate links. If you buy thru these links, we may earn a commission at no additional cost to you.
---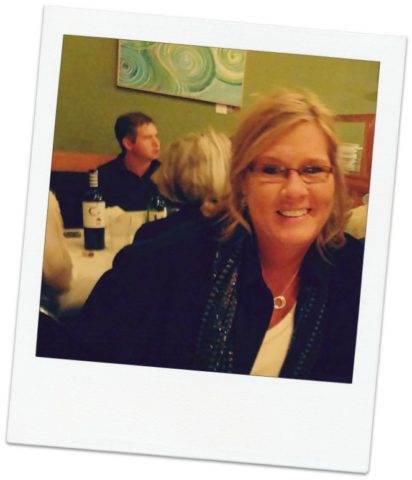 Soon after I turned 50 (and 9 years after my laparoscopy surgery for endometriosis), I had to have a full hysterectomy — because the endometriosis had returned with a vengeance.
Other than my mom who had gone through it 30-some years earlier, I didn't know anyone who'd had a hysterectomy recently. So I didn't have anyone to share notes with or get opinions from.
My doctor had scheduled the surgery right away, so I also had very little time to "learn" about how to prepare for my hysterectomy… and what to expect after a hysterectomy.
In an attempt to help other ladies in the same boat as me, I did a lot of research — both before and after my surgery — and I took pages and pages of notes, detailing exactly what my experience was like as I went through it.
It's been a few months since my surgery, and I have finally put my entire experience into some meaningful form here on our Health blog.
Let's start with the things I'd recommend you do in the weeks and days leading up to your hysterectomy…
I Had A Robotic Hysterectomy
The type of full hysterectomy I had is a robotic hysterectomy. It's actually called a DaVinci hysterectomy.
Most experts believe that very soon this will be the preferred method of doing all hysterectomies. But for now, it's mostly used for complicated hysterectomies.
I can't speak highly enough about it. My surgery and recovery both went quite smoothly.
daVinci Robotic Hysterectomy Profiled on The Doctors
Things You Should Do Before Surgery
They say that you can only take Tylenol (or acetaminophen) for headache and pain starting 1 week prior to your hysterectomy.
You have to avoid some common types of medications because these thin your blood:
Alka-Seltzer
Aspirin, Ibuprofen, Naproxen, and all other NSAIDs
Chinese herbs
Cold Tablets
Coricidin
Fish Oil
Garlic (even in food? I'm not sure.)
Ginger (even in food? I'm not sure.)
Ginseng
Ginko Biloba
Midol
Multivitamins
St Johns Wart
Vitamin E
There are lots of other popular medications on the blood thinners list they gave me (and a few they added that are not on that list), but the ones I've listed above were the most surprising to me since they're often used as vitamins and supplements.
Buy These Things Ahead Of Time
You might want to do what I did…
Make sure you have enough gas in the car for the drive to the hospital and back — plus enough to get prescriptions, if necessary.
Make one big trip to the grocery store 2 days before your surgery to stock up on enough food & snacks to get you and other family members through the first couple of weeks after surgery (plus all "the necessities" to get you through the pre- and post-surgery requirements).
Here's what I bought:
You can only have clear liquids for the entire day before your surgery which includes these foods & beverages:
Broth or Bullion
Black Coffee (no milk or cream)
Gatorade
Honey
Jello
Juices like Cranberry, Grape, Apple (with no pulp)
Popsicles (with no fruit pieces)
Soda Pop (yes, even the dark colored ones)
Sugar or Sweeteners
Tea (no milk or cream)
Water
…so I stocked up on the ones that I liked best.
Those were my go-to's the day before surgery and in the days immediately following surgery — when you don't feel like eating much at all.
I also stocked up on these things at the grocery store beforehand, so I'd have plenty of the best things to eat after surgery:
Bread (2 loaves)
Kraft cheese slices
Butter
Diet 7-up
Orange sherbet (4 cartons!)
Cans of soup
Fresh-cut vegetables (cucumbers, carrots — but not broccoli, cauliflower, or brussel sprouts because they cause gas)
Fresh-cut fruit (watermelon, cantaloupe, strawberries, kiwi, grapes, pineapple)
Raisin Bran cereal
Milk (2 half-gallons instead of 1 full gallon because they're easier to lift)
Mixed nuts (salted)
Saltine crackers
Pretzels
Rice
Juice
Bottled water (48 bottles)
Decaf sweetened tea in gallon jugs
Milk Duds (this was my sweet treat after I knew everything was healing correctly)
Reminder: You're pretty much running to the toilet all day long the day before your surgery — due to the Magnesium Citrate and pure liquid diet — such is why you need to do the grocery shopping 2 days before your surgery. Also, you cannot eat or drink anything after midnight on the night before your surgery.
Do These Things To Prep Your House
Remember, you can't push, pull, or stretch for 6 weeks after your surgery. That means you'll be relying on family members to do all of the household chores — and chances are they won't be as thorough as you are about it.
That's why I made a point to get the house as clean as possible (and crossed my fingers hoping that my husband wouldn't have to do much in terms of household cleaning while I was laid up).
Here's what I did:
Dust
Vacuum
Do the dishes – you won't even be able to bend down to load or unload the dishwasher for 2 to 3 weeks
Do all the laundry
Water all the plants
Change air filters, if necessary – so you don't have to reach and bend to replace them in the first 2 months after your surgery.
Flip the mattress, if necessary – we flip ours every 6 months. That time fell within the first couple weeks of my surgery, so we just flipped it early.
Put a folding table in the bedroom next to your bed – to hold things like your cell phone, laptop computer, phone charger, snacks, a cooler with ice & drinks, reading material, puke bags, the TV remote, etc. — all within arm's reach so you don't have to bend, stretch, and get out of bed any more than necessary during those first couple days.
Put some extra pillows on your bed – because you'll want to sit propped up half the time. And a tummy pillow helps if you happen to sneeze or laugh too much. (It keeps your abdominal muscles from straining.)
Have a pair of house slippers ready for when you get home – because once you take the hospital socks off, you'll never be able to bend down low enough to get them back on yourself. Slip-on house shoes are much easier to get on and off yourself, while keeping your feet warm.
Oh, and shave your legs! (Yeah, I sometimes think of it as a household chore.) It'll be weeks before you'll feel like lifting your legs high enough to get a good shave again. While you're at it, trim your toenails – because you won't be able to reach them for several weeks either.
Do These Things If You Have A Dog
If your dog is hyperactive and needs a lot of attention, make sure that you arrange for a friend or family member take care of your dog's everyday needs for the days during and after your hysterectomy.
My dog is very laid back — so I knew that he would never jump up on me or even be too demanding of my time in the days following my surgery. (He's a 9-year-old Lab mix.)
Still, I wanted to be as prepared ahead of time as possible — so I wouldn't have to do a lot of lifting (or keep having to get up to reach my dog's treats) in those first few days after surgery.
Here's what I did to simplify the process of keeping my dog happy:
Fill kong toys for the dog – so you'll have a few ways to distract your dog any time he gets lonely and craves some extra attention from you in your first few days back home.
Fill up the dog treat containers – so you'll have plenty of snacks on hand to give the dog.
Make sure you have enough dog food to get through the next month – so you won't have to lift heavy dog food bags in the weeks following your surgery.
Fill up a few empty gallon-size jugs (from milk or distilled water) with tap water – so you won't have to walk the dog's water bowl to the sink every time you need to fill it up. TIP: I only filled them 3/4ths full, so I wouldn't be lifting an entire gallon's weight.
Fill up 1 or 2 pourable containers with your dog's food – so you won't have to lift anything too heavy or walk too far to refill the dog's food bowl every time.
I put those pre-filled jars and containers on a large footstool next to my dog's bowls – rather than placing them directly on the ground. That way, I wouldn't have to bend down too far and lift too much weight.
Trim the dog's toe nails – so you won't have to worry about it for the 2 months that you're recuperating.
What To Take To The Hospital
I left the house on the morning of my surgery wearing loose-fitting sweat pants, loose-fitting underwear, a zip-up lightweight jacket (that served as a shirt too), no bra, and slip-on shoes (no socks). Those are the same clothes I wore home from the hospital the next day. (I only stayed one night.)
I put these items in my husband's wallet for the day of surgery:
My drivers license (in case I needed to show an ID at the hospital)
My health insurance card
The credit card that we buy all of our prescriptions on — an HSA card
These are the items that I packed in a duffel bag for the hospital:
Eyeglasses (or contacts, if you wear them) in a crush-proof holder
Travel-sized toothpaste & toothbrush (didn't need it, because the hospital provided it for me)
Prescriptions you normally take
Ponytail holder – to keep my long hair out of my face (didn't use it, things like this just didn't matter)
Chapstick – I learned after my first surgery (a laparoscopy 9 years earlier for endometriosis) that your lips will be chapped and dry and take a few days to heal from the tube being placed in your mouth after you're asleep
Cellphone & cellphone charger – rather than relying on an outlet being near my hospital bed, I took a separate handheld charger & USB cord instead
Earbuds for my cellphone – in case I felt like listening to my favorite music overnight in the hospital (or if I needed to drown out any routine hospital sounds or machines during the night)
Puke bags (that we've held onto from previous visits to the hospital) – because you never know how you're going to feel after you've had anesthesia when you're riding home in the car (TIP: I asked for a nausea pill as soon as my husband texted that he had left the house to come get me. That helped a lot.)
The hospital will give you anything else you might need — like warm socks, medicine, water, maxi pads, even more puke bags if you think you might need them for your first days at home.
One of my all-time favorite "gifts" from the hospital was a pair of mesh underwear that they provided — actually 2 pairs in sealed packages. These are extremely tacky looking, but oh so practical because they're holey, yet durable. So they'll hold a maxi pad in place, yet they're lightweight and don't cause you to sweat after hours of lying in the same position. And the best part: there's no tight elastic, so they don't tug on your groin- and waist-level sutures!
Oh yeah, the other "gift" I was thrilled to receive from the hospital (which I'm sure I paid dearly for!) was the 3-foot by 3-foot quilted stain-proof pad that you put on top of the bed sheet before lying down — or place on top of the chair before sitting down. It prevents any staining from getting on your furniture and bedding — and it's fully washable. I took my quilted pad home to save my own bed sheets, chairs, and sofas from staining after surgery! That pad also gave me a sort of "cloth handle" to pull myself up with when getting out of my bed at home.
Reminder: You cannot chew gum, have mints, water, or ingest anything else on the morning of your surgery. I brushed my teeth that morning — being careful not to swallow any toothpaste or water. They told me to take my blood pressure medicine with a sip of water before I arrived for surgery. They'll tell you how to handle your own routine prescriptions during your pre-op appointment. You also cannot wear makeup, jewelry, or nail polish into surgery. Why no nail polish? So they can check your oxygen levels by looking at your fingernails. (For what … I wore mascara.)
Here's what my hysterectomy surgery was like, including week-by-week updates of my recovery.
And in case you're wondering, I spent most of the first week after surgery watching OnDemand TV shows and movies — Amazon and Netflix too. Oh, and taking diligent notes of what I was experiencing day-by-day, along with tips to help other women who are scheduled to have a hysterectomy.
I hope you've found this info helpful!
P.S Before your hysterectomy, be sure to share this with your husband: How Hubby Can Help.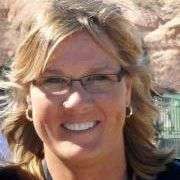 Professionally, I pursued my Masters Degree in Family Therapy at Texas Tech — where I obtained invaluable expertise and experience helping people with a wide variety of physical and emotional health issues. Personally, I think it's useful when people realize that they're not the only one going through a difficult time. So any time that I think my personal health experiences would be helpful to someone else going through the same thing, I will share my story here. With health issues that I've personally experienced (like Endometriosis, Lyme Disease, Hysterectomy, Skin Cancer, Ganglion Cysts, Autism, and other topics that very few people enjoy talking about) and health products that I've found beneficial (like sleep aids, essential oils, and medications)… I do my best to provide my own raw and honest firsthand experiences that I think others would appreciate hearing about and (hopefully) find helpful. I'm grateful that I have a number of friends who have also been willing to share their very personal stories here — regarding their own physical and emotional health. When I'm not writing about health topics, you will find me sharing Good News & Fun Times as publisher of The Fun Times Guide (32 fun & helpful websites).