This post may contain affiliate links. If you buy thru these links, we may earn a commission at no additional cost to you.
---
If you're like me (and millions of other Americans), making healthy fast food choices is especially desirable if your life feels busier than Grand Central Station… or a Los Angeles freeway… or a coffee shop on Monday morning… choose your own colorful analogy.
After all, when you're constantly on the run and eating out, the choices available at fast food restaurants often seem limited to sodium-laden, carb-pumped offerings that have marginal taste and are of dismal nutritional value.
While it's true that eating these types of foods all the time usually does more harm than good, the nation's fast food chains are looking toward healthy options as people are increasingly calling for healthier foods at their restaurants. In response, fast food chains are offering a slew of healthy entrees, side items, and desserts in an effort to satisfy diners' demands these days!
As someone who spent 4 years shaving 90 pounds off his frame and is now trying to avoid diabetes and heart disease (family health issues that I need to watch out for), I am learning that even amid my limited hours each day and seemingly endless schedule demands, I can still eat healthy when I'm out of the house — so long as I make wise choices about what I eat.
So, I have compiled a list of 5 healthy fast food meal choices that I've sworn by in my efforts to lose weight, keep diabetes at bay, and keep heart disease away…
#1 – Grilled Chicken Sandwiches
Ah, yes, the grilled chicken sandwich. It's quickly becoming a staple at nearly every fast food restaurant, and for good reason: this tasty meal is one of the healthiest types of fast food numbers on any menu.
My personal favorite when it comes to healthy fast food eating, a grilled chicken sandwich not only tastes great, but if I skip the mayo, creamy dressings, and other heavily carb- and fat-ridden additives, it's also a far leaner choice than just about anything else on the menu.
From Chick-Fil-A to Burger King, grilled chicken sandwiches can be found on the menus of nearly every fast food restaurant these days.
#2 – Veggie Burgers
I'm a meat guy, no question about it. But, I've also been trying really hard to avoid eating red meat more than once or twice a week, as some studies suggest high intake of red meat can lead to heart disease and even cancer.
So, I've embraced the idea of eating the occasional veggie burger instead of my 100% USDA-certified, all-American beef burgers that I so admire.
Burger King is one of the few fast food places that offers a really tasty veggie burger. And whenever I do order one, I always choose tomatoes and lettuce for that "bonus" serving of veggies that I find so hard to get into my diet otherwise.
#3 – Baked Potato With Chili
Mmm… few things beat a good chili-topped potato, and given that this is actually one of the healthier meals available on the fast food circuit, I feel not one ounce of guilt whenever I order one either.
Wendy's is presently the only fast food chain I've seen that actually offers baked potatoes and chili as menu items, and you do have to order them separately and then mix them on your own.
While the chili isn't a bad topping for your potato, whenever I opt for this tasty, healthy fast food selection, I skip the sour cream, butter, and cheese.
#4 – Side Salads
When I'm asked if I want fries with my order, I normally reply with a request for a small salad instead.
Normally referred to as a "side" salad, these leafy little dishes typically cost between $1 and $2 at most fast food restaurants and include a serving or so of romaine and/or iceberg lettuce, maybe a sprinkling of carrot strings, and a cherry tomato or two.
I also top my side salads with the lightest dressing the restaurant offers — which is normally either vinaigrette or a low-fat Italian dressing.
#5 – Yogurt Parfaits
Gone are the days when the only dessert items fast food restaurants sold were ice cream or cookies.
Parfaits are now popular at some of the more healthy minded fast food restaurants — including McDonald's — which has been offering parfait cups for several years now.
Consisting of yogurt, fruit, and granola, parfaits are tasty treats and indeed much healthier than a typical soft serve ice cream!
How to Eat Healthy at Fast Food Restaurants | Lighten Up
So, the next time you're in a time crunch and you have no choice but to pull up to the drive-thru window at a fast food restaurant, remember that you don't need to throw in the towel on eating healthfully or give up on your weight loss goals. Just take an extra moment to make a healthy fast food decision before pulling into the drive-thru lane (and, don't forget about portion control). Then you can rest assured that your quick stop at the fast food joint today won't mean having to spend an extra hour tonight at the gym tomorrow.
More Healthy Fast Food Options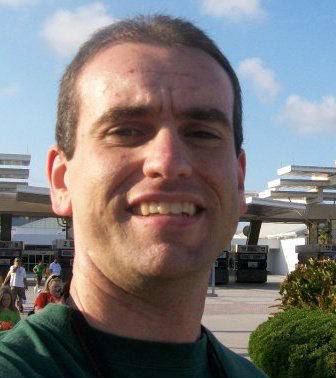 I want everyone to live their best life… for as long as possible. So I often write about the health screenings that we all should be getting — to help catch potential health issues early. (Yes, I get my screenings too.) I also share my knowledge and experience with specific health problems that I am personally familiar with.