This post may contain affiliate links. If you buy thru these links, we may earn a commission at no additional cost to you.
---
Trying to lose weight is a goal that most of us would like to accomplish at some point in our lives.
Whether the aim is to lose 5 pounds or 50 pounds, the road to success is almost always the same regardless of your target weight — exercising more, sitting less, and overall avoiding a sedentary lifestyle.
However, for many of us, a busy work life usually means more hours are being spent in the office sitting and fewer hours exercising than is really good for our bodies over the long term.
Think about it this way… if you have a typical office job, you're likely sitting for 6 to 8 hours every day, and that doesn't even count any commuting time spent driving in your car, riding in a subway, or speeding between train stations or bus stops.
With all the hours spent at work (and with much of that time being spent in the sitting position), finding time to exercise becomes a seemingly impossible goal.
So, how is it that you can exercise your way to a healthier you without giving up your day job?
Here are 10 tips that can help you lose weight and exercise more — even if you lead a hectic lifestyle. These are the things that worked for me. They can work for you too!
#1 – Include exercise throughout your day.
While many health experts recommend exercising between 30 and 60 minutes every day, that doesn't mean you have to bang out your entire daily exercise routine all in one, fat-burning, sweating-to-the-oldies session!
Break up your exercise into mini sessions throughout the day. Just move more!
Perhaps you can squeeze in a 10-minute walk around your neighborhood before you leave for work in the morning.
Come lunch time, take a 15-minute sprint around your office building or in a nearby park.
Then, after coming home in the evening, pop in a 20-minute aerobics DVD at home and follow the routine in the program.
Even mowing the grass with an old-fashioned push reel mower will help you squeeze in some good exercise!
#2 – Wear a pedometer.
Pedometers are really cheap (some cost as little as $10), but they are fantastic instruments that can help you zero-in on your goal to lose weight.
Worn on your belt or pants waistband — much like a beeper — a pedometer will calculate how many steps you have taken over the course of a day. Some will even estimate how many miles you have walked in a given timeframe.
While everyone's daily step target is different, taking 10,000 steps in a day is frequently cited as a good goal to help you lose weight.
#3 – Sit for only short time periods.
If you have a desk job, the last thing you want to do is spend the entire day hunched in your chair.
Get up from your chair often (every 30 minutes or so is ideal) and walk around your workplace.
Not only will this help you squeeze in a little incidental exercise time, it is also good for your circulatory system.
#4 – Take the stairs.
Work on the 4th floor? Why not take the stairs to your office instead of going for a ride in the elevator.
Those extra few steps you'll take in climbing the stairs can go a long way toward helping you lose weight.
#5 – Park far away from the door.
Parking your car as far as you can from the entrance of your office (or the mall, grocery store, or wherever else you go) can help you slip in some exercise.
Just be sure to remember where you parked your car!
#6 – Join a gym that's open at night.
If you prefer to exercise in the company of others in a structured environment, why not consider joining a gym that is open at night?
Nighttime gyms are becoming more common as Americans become busier and busier.
Before joining a gym though, don't forget to check for any special discounts for joining or free trial offers. After all, who wouldn't love to save a little money and lose weight at the same time?
#7 – Walk at the mall.
If you can't afford joining a gym (or simply don't want to spend an hour in a sweat-laden public facility), why not go for a walk at the mall instead?
Mall walking is free, it's fun, and you can even do some window shopping at the same time!
#8 – Buy a treadmill.
You could avoid the malls and gyms altogether and instead buy yourself a treadmill that you can use anytime you want, right in your home.
You'll have the treadmill all to yourself (no more waiting in line at the gym!) and the only sweat you'll be wiping off the machine is yours.
If you have limited space in your home, then check out a treadmill that has a walking surface that can fold up against the wall.
#9 – Form a neighborhood walking team.
Is your home too small or your budget too tight for buying a treadmill? Never fear, for your neighborhood sidewalk is near!
If, however, you don't feel safe walking alone at night outside, why not form a walking group with some neighbors? After all, safety comes in numbers, and you could even help spur your neighbors to get healthier with you. Besides, walking with friends is always more fun than going solo.
#10 – Use a fitness tracker.
Whether you choose to keep track of what you eat with an app like My Fitness Pal, or to monitor how far you walk with an app like Map My Walk, monitoring your progress is very motivating.
With all the great fitness trackers available these days (here's a review of the FitBit), it's easier than every to keep track what you're doing every single day.
The best part: you'll see how quickly it all adds up, and you'll feel motivated to just keep doing something!
Exercises You Can Do at Your Desk - Woman's Day Magazine
Before following any of the exercising tips above, you'll want to consult your doctor first to make sure you are healthy enough to begin an exercising program to lose weight.
Remember, losing weight may be your current goal and could help inspire you to exercise more, but once you adopt these healthy exercise habits, you'll want to do your best to maintain them even after you lose weight — both during and after the holiday season. After all, one of the best ways to keep your body healthy is to maintain a healthy exercise regimen throughout your life.
Other weight loss methods include portion control, choosing healthy fast food options if you must eat out, getting 7 or 8 hours sleep every night, and drinking 8 glasses of water a day.
Don't forget to keep vigilant on other areas of your health, too, including getting a colonoscopy, mammogram, or other cancer screening test and knowing the guidelines for when to get these potentially life-saving tests.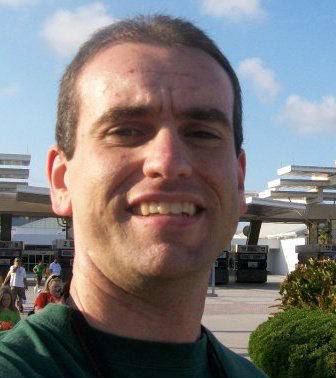 I want everyone to live their best life… for as long as possible. So I often write about the health screenings that we all should be getting — to help catch potential health issues early. (Yes, I get my screenings too.) I also share my knowledge and experience with specific health problems that I am personally familiar with.