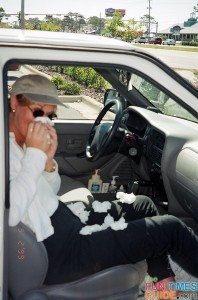 I have really bad allergies.
They usually begin in the spring (March or April) and last until late summer (sometime in July or August).
Find your regional allergy patterns here.
Whether you call it hay fever, seasonal allergies, or allergic rhinitis, here are 2 things I've learned about treating seasonal allergies:
1. An allergy remedy that works great for Person A doesn't necessarily work for Person B.
2. Something that works well for you now may become less effective over time.
Allergy Symptoms
Like most people with allergies, I've tried practically everything to relieve the symptoms.
The worst allergy symptoms for me are:
All Allergy Meds Are Not The Same
As with other medications, your body can grow immune to certain allergy medications over time.
Case in point: Benadryl used to work great for me. Now it doesn't.
Then, Claritin worked great for awhile. Now it doesn't.
I always took the generic formulations.
Specifically, here's what worked for me in the past:
(Generic) Loratadine = Claritin 10 mg (Take 10 mg daily) – THIS WORKED FOR 2 STRAIGHT YEARS FOR ME
For the record, when I noticed that Loratadine (an antihistamine) had stopped working for me, I was told my pharmacist that you can safely take Sudafed at the same time that you're taking Loratadine, but you can

not

combine Loratadine with Benadryl.
(Generic) Diphenhydramine = Benadryl 25 mg (Take 25 mg to 50 mg every 4-6 hours) – THIS ONLY WORKED FOR 1 YEAR FOR ME
The recommended dose for adults is 25–50 mg Diphenhydramine (an antihistamine) every 4–6 hours, not to exceed 50-100 mg every 4–6 hours. Keep in mind, Diphenhydramine is also found in these products: Nytol, *Unisom, Tylenol PM, and Advil PM, so be sure to include those doses in your total Diphenhydramine dosage for the day if you're taking any of them. (*Some Unisom products contain Doxylamine instead.)
Each of those allergy pills (taken alone, not combined) worked perfectly for 2 years (Claritin), then 1 year (Benadryl).
In both cases, they all of a sudden stopped working.
When the Benadryl/Diphenhydramine stopped working one season, I switched to Claritin.
Toward the end of my second season on Claritin, I noticed it was becoming less effective, so I talked with my doctor about it. At this point, I temporarily tried Nasonex, but I didn't want to be on that longterm. I also talked with a couple of pharmacists about other OTC allergy pills I should try.
What's Working For Me Now
After speaking with 2 different pharmacists about my options — and sharing with them what had once worked for me but stopped working — they both recommended this combination of over-the-counter pills:
I buy the generic forms of these allergy pills at Costco or online:  Phenylephrine HCl + Chlorpheniramine maleate.
For the record, I noticed that Tylenol Allergy Multisymptom contains the exact same ingredients, combined with 650 mg of Acetaminophen (or Tylenol) — in each 4 hour dose of 2 pills each. So if I need a pain reliever when I'm using those same generic meds, I can safely take 650 mg of Tylenol or Acetaminophen on my own. NOTE: It's also sold as Multi-Symptom Allergy at Sam's Club.
Sometimes, you need to take more than one kind of allergy medicine to control all of your allergy symptoms. For instance, you may need both an antihistamine and a decongestant. Sometimes, the allergy medications themselves will be a combination of more than one kind of allergy medicine. Source
I've been using this combination of pills to treat my allergies for 2 allergy seasons now.
The reason I'm sharing my experience with the combination of Phenylephrine HCl and Chlorpheniramine maleate to treat allergies is because it's an option that some may not have thought about.
If you feel like you, too, have tried just about everything else to relieve your allergy symptoms, then I highly recommend trying something that you've haven't tried before. Perhaps this combination will work for you too. And you can save a ton of money by buying generics!
The only downside: you have to keep taking the pills every 4 hours to stay symptom free. If I'm late an hour, then the symptoms quickly reappear. However, when I'm not going to be outdoors for any length of time, I can skip a dose or two since my symptoms are only bad when I'm outside.
I'd love to hear what works for you!
UPDATE:
After taking the Phenylephrine HCl + Chlorpheniramine maleate every 4 hours for my seasonal allergies for the past 2 years, this year they magically stopped working.
It was to be expected, since the maximum time any allergy pill works for me seems to be 2 years on average.
So now I've switched back to Loratadine (Claritin). So far so good — and I love that you only need to take one pill every 24 hours — but it's still early in this allergy season to know if this will really work for all of the time that I spend outdoors.
If the Loratadine turns out to be not strong enough for my super-sensitive allergies, I'm going to try Phenylephrine HCl (Sudafed PE) every 4 hours + Loratadine (Claritin) every 24 hours — since one is an antihistamine and the other is a decongestant (which seems to be the perfect combination for me).
For what it's worth, I've read about others who have doubled the dose of Loratadine (or take one pill every 12 hours instead of every 24 hours as recommended), but the effectiveness is not doubled and it makes you drowsy.
Wondering which pills are safe to take together?… Check this Drug Interactions Checker.
More About Seasonal Allergies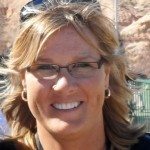 I like to help people find unique ways to do things in order to save time & money — so I write about "outside the box" ideas that most wouldn't think of. As a lifelong dog owner, I often share my best tips for living with and training dogs. I worked in Higher Ed over 10 years before switching gears to pursue activities that I'm truly passionate about. I've worked at a vet, in a photo lab, and at a zoo — to name a few. I enjoy the outdoors via bicycle, motorcycle, Jeep, or RV. You can always find me at the corner of Good News & Fun Times as publisher of The Fun Times Guide (32 fun & helpful websites).
...