This post may contain affiliate links. If you buy thru these links, we may earn a commission at no additional cost to you.
---
A new thing I'm trying this year to tame my allergies is: HONEY!
But not just any honey. It has to be local honey made right where you live.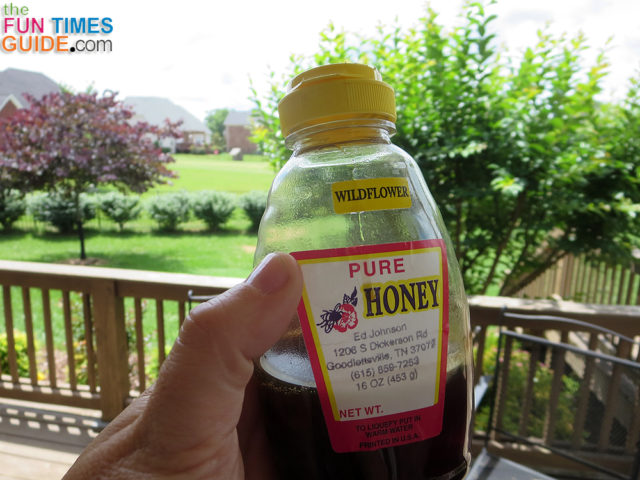 Here's how it works…
Plants are pollinated by both insects and by the wind.
Honeybees will collect pollen from each of these species and it will be present in small amounts in honey that was gathered by bees that were working areas where these species are growing. When people living in these same areas eat honey that was produced in that environment, the honey will often act as an immune booster. The good effects of this local honey are best when the honey is taken a little bit (a couple of teaspoons-full) a day for several months prior to the pollen season. Source
Find Local Honey
So, where do you go to find honey (or bee pollen) made in your home state?
You might think you could find it at your local grocery stores. That's not necessarily so.
At my local Kroger, there was a huge supply of honey products (near the bread section). Despite ALL of the different types of honey found there, none was from right here in Tennessee. Instead, they said "product of Oregon" or "product of Michigan". The other states were: Florida and Indiana. I was fairly surprised that there was no honey from Tennessee there.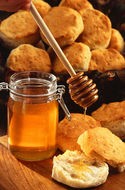 UPDATE: 76% of  honey sold at grocery stores has had the pollen removed or filtered out anyway!
I remember someone mentioning that local honey could always be found at your local Cracker Barrel store, but I haven't checked there yet. [UPDATE: I checked… My local Cracker Barrel in Nashville Tennessee only carries honey from Wisconsin.]
Living in Tennessee, I found Pick Tennessee Products to be a good source of Tennessee honey. I presume searching for Upick locations in your state would yield similar results. Also, the Tennessee Department of Agriculture pointed me to a list of local honey producers.
For the most part, beekeepers are your all-time best source for locally produced honey. If they don't sell honey themselves, they'll definitely know where to find it.
To find local beekeepers in your area, try these links:
Specifically for Tennessee, I found a wealth of info at Tennessee Beekeepers Association and the Nashville Area Beekeepers Association.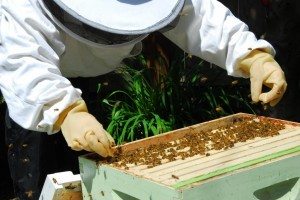 UPDATE: I've since learned that that pure, raw wildlfower honey is best. And the closer it's made to the city you live in, the better!
How To Eat Raw Honey
Now, the fun part comes with trying to find fun recipes to add honey to your diet on a regular basis.
To help with allergies, you'll want to eat a couple teaspoons of local honey a day.
UPDATE: You should start eating local honey before allergy season begins. Here in Nashville TN, I eat honey from March through August because my allergies are really bad. While local honey has not eliminated my allergies, it has delayed the onset a bit and they're not nearly as bad as they used to be.
My favorite ways to eat honey for allergies: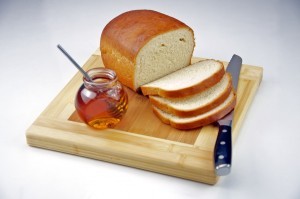 The list is endless. There are lots of fun ways to substitute raw, local honey as a sweetener when preparing meals for your family!
Honey For Dog Allergies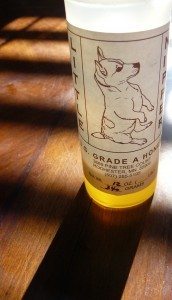 Psst… does your
dog have allergies
?
Well, good news! Honey in small doses is safe for adult dogs as well.
Here are a couple of homemade dog treat recipes for your dog:
More About Honey & Allergies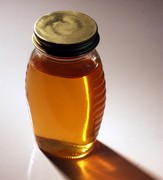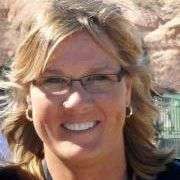 Professionally, I pursued my Masters Degree in Family Therapy at Texas Tech — where I obtained invaluable expertise and experience helping people with a wide variety of physical and emotional health issues. Personally, I think it's useful when people realize that they're not the only one going through a difficult time. So any time that I think my personal health experiences would be helpful to someone else going through the same thing, I will share my story here. With health issues that I've personally experienced (like Endometriosis, Lyme Disease, Hysterectomy, Skin Cancer, Ganglion Cysts, Autism, and other topics that very few people enjoy talking about) and health products that I've found beneficial (like sleep aids, essential oils, and medications)… I do my best to provide my own raw and honest firsthand experiences that I think others would appreciate hearing about and (hopefully) find helpful. I'm grateful that I have a number of friends who have also been willing to share their very personal stories here — regarding their own physical and emotional health. When I'm not writing about health topics, you will find me sharing Good News & Fun Times as publisher of The Fun Times Guide (32 fun & helpful websites).