This post may contain affiliate links. If you buy thru these links, we may earn a commission at no additional cost to you.
---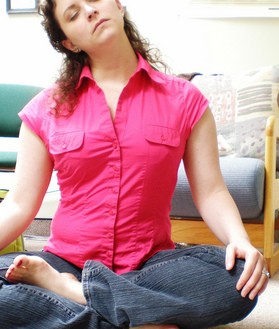 Ever since I quit my full-time job and started working at home on the computer, I've acquired chronic neck pain. It's a problem I've been dealing with for several years now, mostly due to the fact that I spend upwards of 12 hours a day at the computer.
I notice the pain is even worse when I spend the most time at my laptop (rather than my desktop) computer — because my head and neck are stretched downward, rather than at eye-level with the monitor.
Thankfully, I've found a number of neck stretches that really work for me to alleviate the tense pressure that builds up and the neck pain that usually lingers into the night.
Chiropractor & Physical Therapist Recommended
I first learned about most of these physical therapy and isometric stretches for neck pain years ago when I visited a chiropractor semi-regularly to treat milder cases of neck pain and carpal tunnel syndrome.
And then again, later when being treated with physical therapy for neck pain relief.
(I've worked in front of a computer for over 20 years now.)
The following neck stretches are some of the same ones that the chiropractor and physical therapist recommended to me. (For example, see "neck flex" on this list of exercises that the chiropractor gave me.)
They worked then, and they still work now to relieve my neck pain.
The Best Neck Stretches I've Tried
I've found that having the best neck stretches all in one place — and in video format — has made it even easier for me to achieve neck pain relief on-the-spot these days.
Best of all… they're quick! Most take less than a minute to do. And you don't need anyone or anything else to do them. These are DIY neck stretches that you can do while seated at your desk, standing up, or lying on the floor or on the bed.
If you, too, have neck pain, I would encourage you to bookmark this page — these are the videos that have consistently helped to relieve my neck pain, day in and day out.
Exercises at your desk for neck pain:
Office chair yoga neck stretch:
Self adjusting technique to quickly release neck pain:
How to Quickly Release Neck Pain Massage
Neck rolls for neck physical therapy:
3-minute desk yoga for neck and shoulder stretch:
How to use acupressure points for neck pain:
Trapezius exercises for neck physical therapy:
Neck arthritis yoga exercises:
Holistic neck pain exercise while standing:
Neck stretches for neck physical therapy:
Yoga for neck pain:
Upper shoulder & upper neck exercise for neck physical therapy:
More About Neck Pain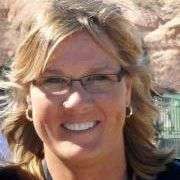 Professionally, I pursued my Masters Degree in Family Therapy at Texas Tech — where I obtained invaluable expertise and experience helping people with a wide variety of physical and emotional health issues. Personally, I think it's useful when people realize that they're not the only one going through a difficult time. So any time that I think my personal health experiences would be helpful to someone else going through the same thing, I will share my story here. With health issues that I've personally experienced (like Endometriosis, Lyme Disease, Hysterectomy, Skin Cancer, Ganglion Cysts, Autism, and other topics that very few people enjoy talking about) and health products that I've found beneficial (like sleep aids, essential oils, and medications)… I do my best to provide my own raw and honest firsthand experiences that I think others would appreciate hearing about and (hopefully) find helpful. I'm grateful that I have a number of friends who have also been willing to share their very personal stories here — regarding their own physical and emotional health. When I'm not writing about health topics, you will find me sharing Good News & Fun Times as publisher of The Fun Times Guide (32 fun & helpful websites).