---
We write about products and services that we use. This page may contain affiliate links for which we receive a commission.
According to Consumer Reports (September 2005), "studies conducted up until 2002 found that from 20% to 90% of health information on the Internet was incomplete or inaccurate. Experts say there's no reason to think that's changed much."
Such is why the following list of health & medicine websites is so valuable.
These sites rise above the rest.
Each is well-respected for the quality and quantity of the information they provide pertaining to health and medicine.
Specifically:
The breadth and depth of information found on these sites ranges from "very good" to "excellent".
The reliability and quality of the information itself featured on each of these sites rates from "very good" to "excellent".
Each site features minimal or no paid advertising.
"Excellent" Health & Medicine Websites
Among other things, those sites rated as "excellent" got extremely high marks for their diligent clarification of false or misleading information (…except for Kidshealth.org which rated fair in this one area):
"Very Good" Health & Medicine Websites
Among other good and bad things, those sites rated "very good" fell short in their diligent clarification of false or misleading information:
Best Online Forum Or Message Board
One other site, Healthboards.com (a message board/forum) rated "Good" for its average to above-average ratings.
The one thing that stands out about Healthboards.com is their diligent clarification of false or misleading information. For a message board, that's pretty amazing, so if you're looking for a place to post questions and read about others' firsthand experiences, this might be the best health forum around.
Other Great Health Sites
In addition to Consumer Reports, another site that's keeping a watchful eye on health-related websites is Consumer Health WebWatch.
They rate "the top 20 most-trafficked health information sites on the Web, according to Nielsen/NetRatings data". (Source)
The intent is to help you determine whether the top, most popular sites are necessarily the best when it comes the the quality and reliability of the health information they provide.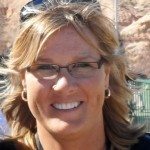 Professionally, I pursued my Masters Degree in Family Therapy at Texas Tech — where I obtained invaluable expertise and experience helping people with a wide variety of physical and emotional health issues. Personally, I think it's useful when people realize that they're not the only one going through a difficult time. So any time that I think my personal health experiences would be helpful to someone else going through the same thing, I will share my story here. With health issues that I've personally experienced (like Endometriosis, Lyme Disease, Hysterectomy, Skin Cancer, Ganglion Cysts, Autism, and other topics that very few people enjoy talking about) and health products that I've found beneficial (like sleep aids, essential oils, and medications)… I do my best to provide my own raw and honest firsthand experiences that I think others would appreciate hearing about and (hopefully) find helpful. I'm grateful that I have a number of friends who have also been willing to share their very personal stories here — regarding their own physical and emotional health. When I'm not writing about health topics, you will find me sharing Good News & Fun Times as publisher of The Fun Times Guide (32 fun & helpful websites).