This post may contain affiliate links. If you buy thru these links, we may earn a commission at no additional cost to you.
---
Is bottled water better for you than city water? 
Not according to Paul Harvey
Listen to the Paul Harvey show in which he discussed city water vs bottled water. (A not-so-subtle reminder from Paul Harvey at the end of the audio: Evian spelled backwards is "Naive".)
But wait, it gets better!
Someone else who doesn't think bottled water is better than tap water is the Natural Resources Defense Council who says:
No one should assume that just because he or she purchases water in a bottle that it is necessarily any better regulated, purer, or safer than most tap water.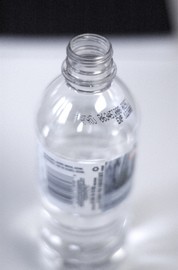 The NRDC completed a 4-year study of the bottled water industry, including its bacterial and chemical contamination problems. We have conducted a review of available information on bottled water and its sources, an in-depth assessment of Food and Drug Administration (FDA) and all 50 states' programs governing bottled water safety, and an analysis of government and academic bottled water testing results. Source
The end result: Contaminants were found in bottled water.
Not to mention the fact that "as much as 40% of all bottled water is actually tap water in a bottle."
Here's a chart showing the current standards regarding Tap Water (which is regulated by the EPA) compared with Bottled Water (which is regulated by the FDA).

 
More About Bottled Water vs Tap Water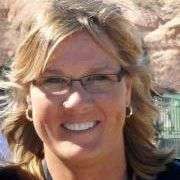 Professionally, I pursued my Masters Degree in Family Therapy at Texas Tech — where I obtained invaluable expertise and experience helping people with a wide variety of physical and emotional health issues. Personally, I think it's useful when people realize that they're not the only one going through a difficult time. So any time that I think my personal health experiences would be helpful to someone else going through the same thing, I will share my story here. With health issues that I've personally experienced (like Endometriosis, Lyme Disease, Hysterectomy, Skin Cancer, Ganglion Cysts, Autism, and other topics that very few people enjoy talking about) and health products that I've found beneficial (like sleep aids, essential oils, and medications)… I do my best to provide my own raw and honest firsthand experiences that I think others would appreciate hearing about and (hopefully) find helpful. I'm grateful that I have a number of friends who have also been willing to share their very personal stories here — regarding their own physical and emotional health. When I'm not writing about health topics, you will find me sharing Good News & Fun Times as publisher of The Fun Times Guide (32 fun & helpful websites).