This post may contain affiliate links. If you buy thru these links, we may earn a commission at no additional cost to you.
---
High fructose corn syrup (HFCS), is a corn-based sweetener that was invented in the 1960s and has been increasingly used in sodas, sauces, fruit-flavored drinks, and many other food products since the late 1970s as the price of natural sugar jumped.
However, this common ingredient has been getting a lot of negative press recently.
As more and more Americans are consuming high-fructose corn syrup, many scientists believe that it is causing a glut of health problems, including increasing rates of obesity and even diabetes. Some researchers have even found mercury in foods with high fructose corn syrup, a toxin that is thought to enter HFCS foods from the mechanism that separates sugar from corn.
Whether or not any or all of these claims are true, there's been enough anti-HFCS noise in the media to leave me running for natural sweeteners. In fact, when it comes to shopping for healthy foods, I know life would probably be much easier in Europe, where use of high fructose corn syrup is greatly regulated.
Thankfully, a little poking around at the grocery store has proven to me that, while many sweet foods in pantries and refrigerators throughout out great land may have high fructose corn syrup, there are some food manufacturers that are sticking to good ol' white cane sugar to sweeten their products.
So, what products don't contain high fructose corn syrup?
Here's a list of some common products that are sans HFCS:
Bread
Country Hearth 12-Grain bread
Nature's Own 100 percent whole wheat bread
Pepperidge Farm 100 percent natural bread varieties
Sara Lee Soft and Smooth 100 percent whole wheat
Cereal
Cheerios
Kashi cereal varieties
Life cereal
Shredded wheat
Condiments
Bulls-Eye original barbecue sauce
Heinz organic ketchup
Hunt's 100 percent natural tomato ketchup
Hellman's mayonnaise
Trader Joe's pickle relish
Crackers
Nabisco Original Triscuits
Pepperidge Farm Goldfish crackers
Peanut Butter
Jif peanut butter
Peter Pan honey roast  peanut butter
Ice Cream
Breyer's natural vanilla ice cream
Haagen Dazs dark chocolate ice cream bars
Cookies
Keebler Pecan Sandies cookies
Newman's Own alphabet cookies
Pepperidge Farm butter Chessman cookies
Chocolate
Cadbury – many varieties
Dove – many varieties
Hershey Special Dark bar
Nesquik chocolate syrup
Syrup
Log Cabin Natural Table Syrup
Classico – many varieties
Soda and Other Beverages
Capri Sun ALL NATURAL 100 Percent juice
Mountain Dew Throwback
Pepsi Throwback
Sierra Mist Natural
Simply Juice (orange and lemonade varieties)
Yogurt
Breyer's yogurt
Dannon all natural vanilla yogurt
Granola Bars
Kashi
Nature's Valley oats & honey flavor granola  bars
Regardless of what no-HFCS items you want to buy, you need to check for any artificial sweeteners you may not want added in lieu of high fructose corn syrup.
If you are going totally organic, cane sugar (often listed as just sugar on most food labels) or stevia, the only natural, zero-calorie alternative to sugar.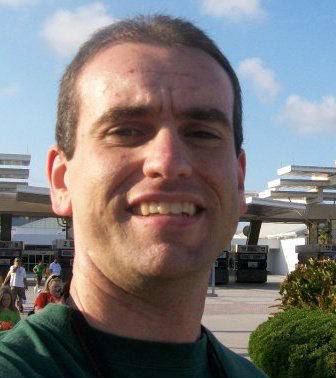 I want everyone to live their best life… for as long as possible. So I often write about the health screenings that we all should be getting — to help catch potential health issues early. (Yes, I get my screenings too.) I also share my knowledge and experience with specific health problems that I am personally familiar with.