This post may contain affiliate links. If you buy thru these links, we may earn a commission at no additional cost to you.
---
Here are some tips for staying germ-free at home, at work, and when you travel.
Many of them I either use myself, or I plan to start using real soon.
I've said it before: Antibacterial soaps are unnecessary and cause far more harm than good! (Source: Dr. Joseph Mercola)
What I Learned Today…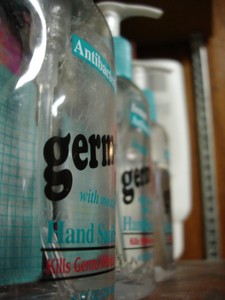 The germs reported in the studies above are not anything new.
We have, in fact, been living and functioning quite well in the presence of germs in each of the above locations for years now.
The only thing new is the mass hysteria and hype that germs are receiving in the press these days.
It all seems to have started right about the time those anti-bacterial products hit the market… right?
More About Germs And Bacteria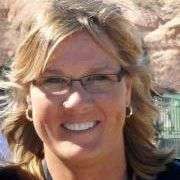 Professionally, I pursued my Masters Degree in Family Therapy at Texas Tech — where I obtained invaluable expertise and experience helping people with a wide variety of physical and emotional health issues. Personally, I think it's useful when people realize that they're not the only one going through a difficult time. So any time that I think my personal health experiences would be helpful to someone else going through the same thing, I will share my story here. With health issues that I've personally experienced (like Endometriosis, Lyme Disease, Hysterectomy, Skin Cancer, Ganglion Cysts, Autism, and other topics that very few people enjoy talking about) and health products that I've found beneficial (like sleep aids, essential oils, and medications)… I do my best to provide my own raw and honest firsthand experiences that I think others would appreciate hearing about and (hopefully) find helpful. I'm grateful that I have a number of friends who have also been willing to share their very personal stories here — regarding their own physical and emotional health. When I'm not writing about health topics, you will find me sharing Good News & Fun Times as publisher of The Fun Times Guide (32 fun & helpful websites).