This post may contain affiliate links. If you buy thru these links, we may earn a commission at no additional cost to you.
---
I've never been much of a health-nut, but recently I've been hearing a lot about Green Tea.
Since so many people are swearing by the effects of Green Tea on your overall health & well-being, today I searched around a bit, and found some of the best articles about Green Tea on the Internet.
(I figured if I was interested, then others out there might be too…)
Getting Your Facts Straight
Here are the best web sites I found for explaining the health benefits of Green Tea:
2. Tips From A Japanese Green Tea Grower
3. 10 Great Benefits Of Drinking Green Tea
5. Herbs At A Glance: Green Tea
Some Things To Consider
The experts advise drinking 4 cups of Green Tea each day, or taking two 250mg Green Tea pills a day.

WHAT I LEARNED TODAY:

…I think I might try some Green Tea soon!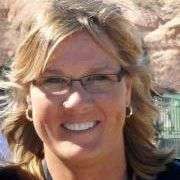 Professionally, I pursued my Masters Degree in Family Therapy at Texas Tech — where I obtained invaluable expertise and experience helping people with a wide variety of physical and emotional health issues. Personally, I think it's useful when people realize that they're not the only one going through a difficult time. So any time that I think my personal health experiences would be helpful to someone else going through the same thing, I will share my story here. With health issues that I've personally experienced (like Endometriosis, Lyme Disease, Hysterectomy, Skin Cancer, Ganglion Cysts, Autism, and other topics that very few people enjoy talking about) and health products that I've found beneficial (like sleep aids, essential oils, and medications)… I do my best to provide my own raw and honest firsthand experiences that I think others would appreciate hearing about and (hopefully) find helpful. I'm grateful that I have a number of friends who have also been willing to share their very personal stories here — regarding their own physical and emotional health. When I'm not writing about health topics, you will find me sharing Good News & Fun Times as publisher of The Fun Times Guide (32 fun & helpful websites).