This post may contain affiliate links. If you buy thru these links, we may earn a commission at no additional cost to you.
---
Essential oils are gaining in popularity – largely because they're helpful with so many different health issues.
I've already shared my best tips for clearing a clogged ear due to sinus congestion, ear wax, fluid in the ear from a cold/flu, or swimmers ear.
Today, I'll show you how essential oils can be used to help you care for your ears… and your hearing.
So if you're looking for natural ways to take better care of your ears and you want to prevent hearing loss, these are 3 great essential oils for ears:
#1 – Basil Oil For Ear Infections
Ear infections are quite common throughout your life, but failing to treat these infections could compromise your hearing – or your child's hearing.
The next time you notice your ears hurting as a result of an ear infection, try treating the problem with basil essential oil.
In addition to being a powerful natural antibacterial, basil oil is also a proven muscle relaxant. Basil oil even has anti-inflammatory properties that can help reduce the amount of discomfort you feel when battling an ear infection.
How to do it: Place a few drops of basil essential oil on a cotton ball, and place the cotton ball in your ear canal. As the vapors reach the source of the infection, you should experience some relief. Important: never put drops of oil directly into the inner ear canal.
Here are some other essential oils to treat ear infections.
#2 – Helichrysum Oil For Tinnitus (Ringing In The Ears)
Tinnitus, a condition more commonly known as ringing in the ears, can negatively affect the quality of your life by subjecting you to constant noise.
If you've been diagnosed with tinnitus, helichrysum essential oil can help provide relief.
Helichrysum oil can help constrict the blood vessels that are putting pressure on the nerves within your ear and possibly causing your tinnitus.
How to do it: To take advantage of the healing properties of helichrysum essential oil, dilute it with some juniper oil in a base of coconut oil. Rub this dilution directly onto the skin around the outside of the ear, taking care to avoid the inner ear canal.
Here are some other essential oils for tinnitus.
#3 – Cajeput Oil For Hearing Loss
Many people believe that hearing loss cannot be helped, but it's not true.
If you're having difficulty picking up on conversations or television programs, you can use essential oils to help you better care for your hearing.
Cajeput essential oil has an aroma that closely mirrors that of a eucalyptus tree, and it has healing properties that can stimulate circulation and help reduce hearing loss.
Because increased circulation can improve your hearing, cajeput oil is a must if you're hoping to care for your hearing naturally.
How to do it: Rub a few drops of this essential oil in front of – and behind – your ears on a regular basis. This improves circulation. However, never put drops of essential oil directly into the ear canal.
Essential Oil Tips - Using Around Your Eyes & Ears
Hearing is a sense that many people take for granted – until it's gone. By relying on essential oils like basil, helichrysum, and cajeput, you can take the steps necessary to preserve your hearing for the future… naturally.
More Essential Oils For Ears & Your Health
In addition to the links above, here are some additional resources to help you choose essential oils for a variety of health issues: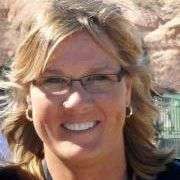 Professionally, I pursued my Masters Degree in Family Therapy at Texas Tech — where I obtained invaluable expertise and experience helping people with a wide variety of physical and emotional health issues. Personally, I think it's useful when people realize that they're not the only one going through a difficult time. So any time that I think my personal health experiences would be helpful to someone else going through the same thing, I will share my story here. With health issues that I've personally experienced (like Endometriosis, Lyme Disease, Hysterectomy, Skin Cancer, Ganglion Cysts, Autism, and other topics that very few people enjoy talking about) and health products that I've found beneficial (like sleep aids, essential oils, and medications)… I do my best to provide my own raw and honest firsthand experiences that I think others would appreciate hearing about and (hopefully) find helpful. I'm grateful that I have a number of friends who have also been willing to share their very personal stories here — regarding their own physical and emotional health. When I'm not writing about health topics, you will find me sharing Good News & Fun Times as publisher of The Fun Times Guide (32 fun & helpful websites).