This post may contain affiliate links. If you buy thru these links, we may earn a commission at no additional cost to you.
---
We are 3-1/2 weeks into it now, and yes, we're still following the Atkins 4-phase nutritional approach!
We've even chosen to follow the Induction Phase guidelines a bit longer than most people would.
So, How's It Going?
It's way easier than we remembered it being the last time we were on Atkins (about 2 years ago)!
It is recommended that you remain in the Induction Phase (20 grams of carbs per day) for at least 2 weeks, after which time you can start to slowly increase the number of carbs in your daily diet (from 20 to 25, then 35, then 40 — until the point where you stop losing any weight). Everyone's plateau is different, so this approach helps you find your optimal carb intake.
For me, since limiting my diet to 20 grams of carbs a day hasn't been that difficult to follow, I'm content to keep "doin' what I'm doin'" until it becomes more of a chore than a reward. Plus, this way, I don't fret on the days that I go over 20 grams, because I know that I'm allowed to have somewhere around 25 or 30 at this point.
How Are We Sticking To It?
It helps to have only "legal" foods stocked on your shelves and in your refrigerator, but we're finding that it's tons of fun to experiment with different combinations of stuff.
We don't feel that we've been depriving ourselves.
Except for maybe last night when we both had a craving for a 75-carb Angel Food smoothie from Smoothie King!
But we opted for a 2-carb candy bar from Russell Stover's instead, which satisfied our sweet tooth quite nicely.
One thing that has really helped with our ability to stay on the plan is the fact that the food world has recently created what is called sugar alcohol as a substitute for the everyday type of sugar that's a "no no" on the Atkins diet plan.
Sugar alcohol isn't really alcohol at all, but rather a form of sweetener that gives substance and flavor to all sorts of sweet treats — at half the calories, and zero the carbs of real sugar. And they're 100% legal on the Atkins plan.
Our favorites:
If you didn't already know, the way to determine the number of Net Carbohydrates (or "legal" carbs) in a product is to take the grams of Carbohydrates, minus the grams of Fiber, minus the grams of Sugar Alcohols.
Our "Modified" Atkins Program
The other thing that keeps the Atkins Diet fun for us (and easier to stick to) is that we're not real strict 24/7.
To give you an idea of how "not strict" we are, here are our modified rules for the Atkins weight loss program:
Ketchup, Salad Dressings & Sauces don't count (as long as the meal is Atkins-friendly otherwise).
Each week, pick a "Cheat Day" and don't think about carbs at all. (Depending on our stress level — and our plans for the day — we sometimes choose to eat Atkins-friendly foods for most of the day, opting simply for a "Cheat Meal" instead of an entire "Cheat Day". (Sometimes hot buttered popcorn at the movies turns into an enjoyable "Cheat Meal"!)
Chew all the gum and mints you want during the day — even if they aren't sugarless.
Caffeine smaffeine!… Drink all the caffeinated tea and soda you want, as long as it's got an acceptable sweetener (other than sugar) in it. Decaffeinated tea and soda earn you bonus points, but are not required.
Don't take all of the fun out of life by dissecting and over-analyzing everything you put in your mouth!

Our Results So Far
While we surely would lose weight faster and easier if we followed the Atkins plan to a tee, we'd rather maintain our sanity than nit-pick every single thing we eat. And still, we've found that we feel better and look better after only 3 weeks on the "modified-Atkins plan"!
If you, too, choose to follow a modified low-carb diet, keep in mind the fact that it takes 2-3 days for your body to switch from burning carbohydrates (in the form of glucose) to burning fat. One "cheat" and you can lose the effects of 2-3 days of fat burning. Bummer.
We're both feeling a major difference already — more energy & alertness throughout the day, and our clothes are fitting better thanks to the loss of a few inches. (Though my weight loss appears to have be most noticeable in my big toe!)
We don't own a scale, so can't comment on the actual pounds (which have never been important to me anyway). To me, it's more about how you feel than what the number is anyway.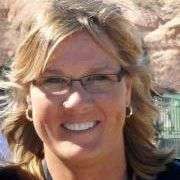 Professionally, I pursued my Masters Degree in Family Therapy at Texas Tech — where I obtained invaluable expertise and experience helping people with a wide variety of physical and emotional health issues. Personally, I think it's useful when people realize that they're not the only one going through a difficult time. So any time that I think my personal health experiences would be helpful to someone else going through the same thing, I will share my story here. With health issues that I've personally experienced (like Endometriosis, Lyme Disease, Hysterectomy, Skin Cancer, Ganglion Cysts, Autism, and other topics that very few people enjoy talking about) and health products that I've found beneficial (like sleep aids, essential oils, and medications)… I do my best to provide my own raw and honest firsthand experiences that I think others would appreciate hearing about and (hopefully) find helpful. I'm grateful that I have a number of friends who have also been willing to share their very personal stories here — regarding their own physical and emotional health. When I'm not writing about health topics, you will find me sharing Good News & Fun Times as publisher of The Fun Times Guide (32 fun & helpful websites).